What we really do?
In Artisan Lighting Phuket, we do more than just sell lamps; we illuminate your world with style, expertise, and dedication. Whether you're looking for a unique, customized lighting solution, energy-efficient options, or assistance with lamp repair, we're your one-stop destination. Visit us today, and let us brighten up your life, one lamp at a time.
Our Vision
In Artisan Lighting Phuket, our vision is not just about selling lamps; it's about crafting experiences, inspiring creativity, and making a positive impact on the world. We dream of spaces aglow with the perfect blend of form and function, where each light fixture tells a story. Our vision is to be more than just a shop; we aim to be a guiding light on your path to better illumination, one that shines bright and steady in a world filled with choices. Come share in our vision and let us light up your life in ways you never imagined possible.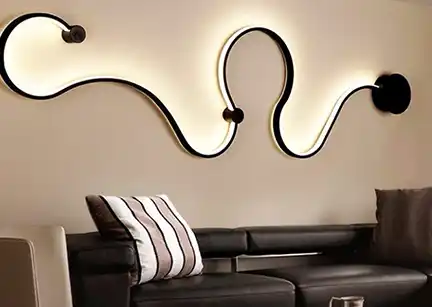 History of Beginning
The history of Artisan Lighting Phuket is a journey through time, a tale of illumination that dates back to a time when electric lighting was a novelty and candles still flickered in the darkness. Join us as we travel back to the beginning of our lamp shop's story, where passion, craftsmanship, and a commitment to light the way forward were the driving forces.
What we really do?
Welcome to Artisan Lighting Phuket, where we are dedicated to brightening your life, one light at a time. At our lamp shop, we take pride in offering an extensive range of lighting solutions and services to meet all your illumination needs. Whether you're looking to create a cozy ambiance in your living room, revamp your workspace with functional lighting, or add a touch of elegance to your home, we've got you covered. Let's delve into what we do and how we can help you illuminate your world.
Our Vision
At Artisan Lighting Phuket, we don't just sell light fixtures; we envision a world bathed in the warm glow of well-designed, purposeful lighting. Our vision is not merely about illuminating spaces but also about creating an atmosphere that enhances lives and elevates experiences. Let's delve into our lamp shop's vision and how it shapes everything we do.
History of the Company
The history of Artisan Lighting Phuket is a testament to the enduring power of innovation, craftsmanship, and a deep-seated belief in the importance of illumination. From its humble beginnings to the present day, our shop's journey reflects a commitment to making the world a brighter place, one lamp at a time. As we move forward, we carry with us the rich tapestry of our past, weaving it into the fabric of our future, and continuing to illuminate lives with passion and purpose.
Cooperate with Us!
Are you seeking to enhance your business or project with the perfect lighting solutions? Look no further. Our lamp shop welcomes collaborations with businesses, interior designers, architects, and anyone with a vision that includes exceptional lighting. Discover how partnering with us can illuminate your path to success.